When you purchase through links on our site, we may earn an affiliate commission
Salgados Golf Course
Price Per Night From: £127
Return Flights From: £102
Our complete guide to Salgados Golf Course brings you a full course review, including the best hotels to stay at, the lowdown on the best golf packages, and how to get the cheapest green fees. Read on to find out how to get the most from your golf trip.
Salgados Golf Course Green Fees
Salgados Golf Course's green fees range from €72 per person in the low season (December - February & June - September) to €112 per person in high season (March - May & September - October).
Buggy hire represents exceptional value at Salgados and can cost as little as an additional €14.
Salgados twilight green fees are not currently offered by the course.
Salgados Golf Course Review
Salgados Golf Course opened in 1994 and was designed by Pedro Vasconcelos. It's famed for the many lagoons placed strategically throughout the course and its coastal location and is one of the best golf courses in Albufeira.
Set in the middle of a nature reserve, you'll find water everywhere, which, while stunning, will provide a true test of precision for many of your shots.
Salgados must do a roaring trade in lake balls; don't be surprised if you add to them during your round.
Best Hotels Near Salgados Golf Course
If you're wondering where the best places to stay are while playing at the Salgados Golf Course, look no further. We've handpicked some of the best hotels and apartments in Salgados and the surrounding area.
Hotel Salgados Palm Village – All-Inclusive
Hotel Salgados Palm Village is operated by Nau Hotels Group and is an all-inclusive venue. The Salgados golf course is just a stone's throw away, so there's no long commute to the first tee; you can roll out of bed and start your round.
Accommodation From: £127 – £454 per night
Nau Solgados Palace is the perfect place to stay when playing the Salgados Golf Course. You are only a short distance from the first tee, leaving you plenty of time to relax and prepare for your round of golf.
Accommodation From: £137 – £421 per night
NAU Salgados Dunas Suites
Nau Salgados Dunas Suites is run by NAU Hotels Group and is also located right next to Salgados Golf Course.
While there is no all-inclusive option at Salgados Dunas Suites, there are two restaurants. Restaurant L14 serves traditional Portuguese cuisine. Bossa Nova Buffet offers themed menus that change regularly. Try The Raw Food Bar for something a little different, which serves sushi to eat in or take away.
Accommodation From: £82 – £332 per night
Pine Cliffs Resort is perfect for those looking to play Pine Cliffs Golf Course. Step out of your hotel or apartment, and you're practically on the 1st tee box.
Accommodation From: £155 – £455 per night
Salgados Golf Course Packages
Most specialist golf travel agents offer Salgados golf packages. Accommodation normally includes a stay at one of the Nau Hotel properties located close to the golf course.
You can also expect additional rounds at Alamos and Morgado golf courses as part of your package for some variation.
Golfbreaks offer 3 nights bed and breakfast stay at Salgados Dunas Suites with 2 rounds of golf starting at £205 per person, excluding flights. You can choose between rounds at Salgados, Alamos and Morgado golf courses
Yourgolftravel provides packages starting at £225 per person, excluding flights. This includes 3 nights of accommodation on a bed and breakfast basis at Morgado Golf & Country Club, along with 2 rounds at either Salgados or Morgado golf courses.
Salgados Golf Course Deals – When to Get Them

The best Salgados Golf Course deals can be found in the low season in December and January. While you won't get the heat of spring, the weather is certainly pleasant enough to play golf and enjoy your round.
Green fees are 35% lower in December & January and you'll often receive complimentary buggy hire with your round.
Salgados deals often include deeply discounted buggy hire in the high season, so if you don't like walking, this is a perfect course to play.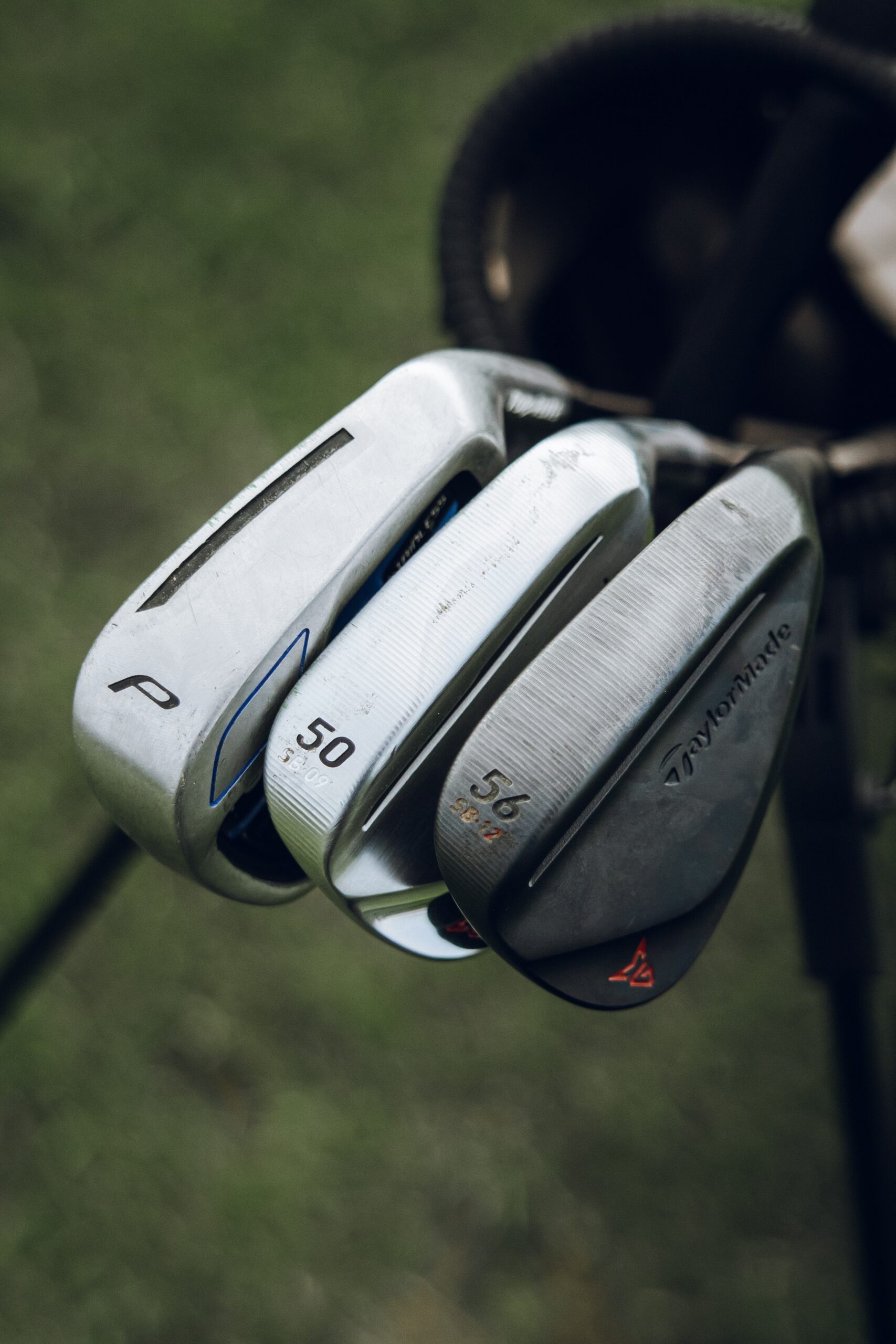 Golf Club Hire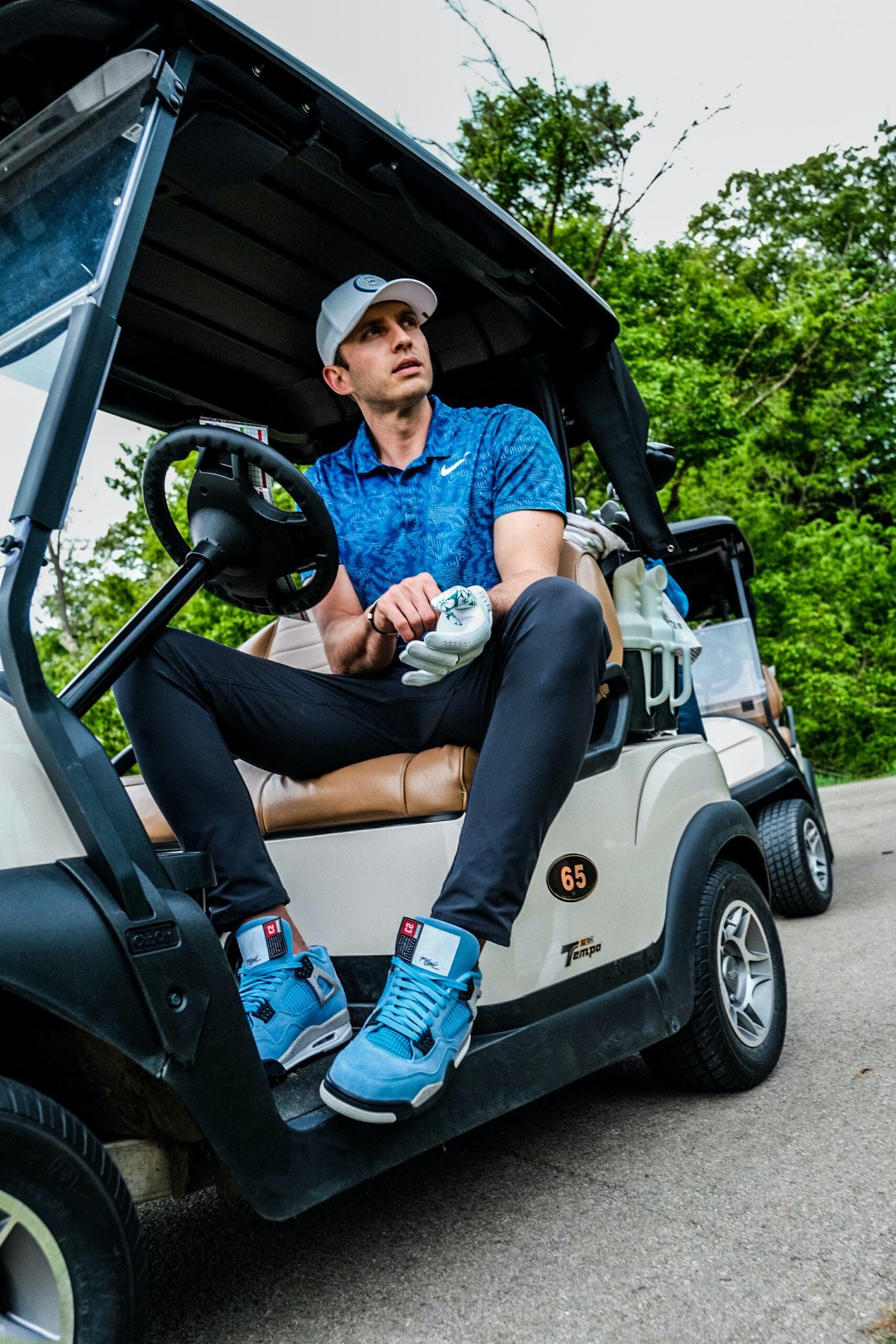 Buggy Hire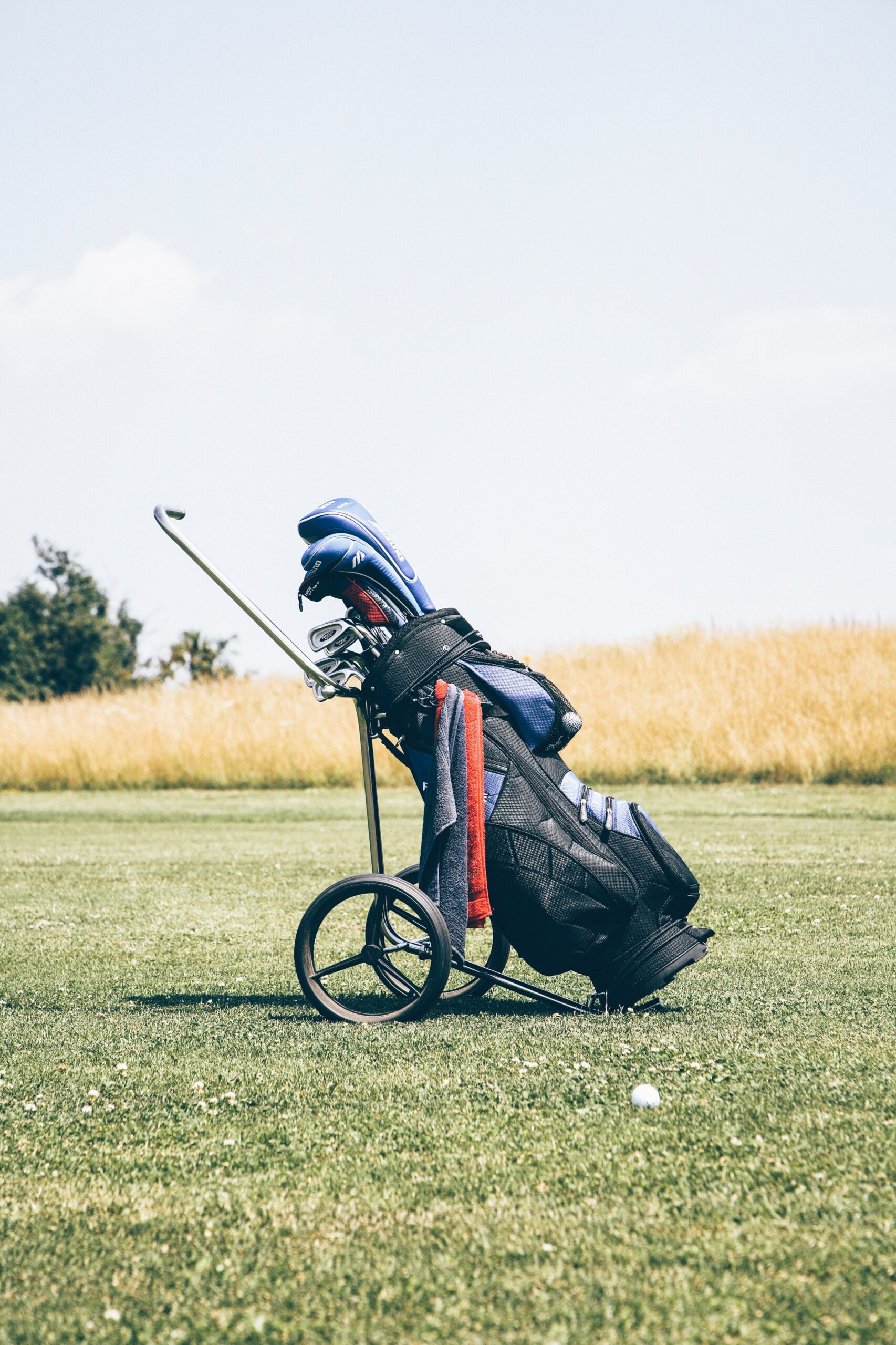 Trolley Hire
Where is Salgados Golf Course?
Salgados is located 10km due west of Albufeira and 6 km east of Armação de Pêra. While Albufeira has more restaurants and bars, Armaço de Pêra is still worth a visit, with plenty of local bars and restaurants serving traditional food and drink.
If you find yourself with a day off from playing golf, there are plenty of activities in the local area to help you relax and unwind.
Silves and Vineyard Tour with Wine Tasting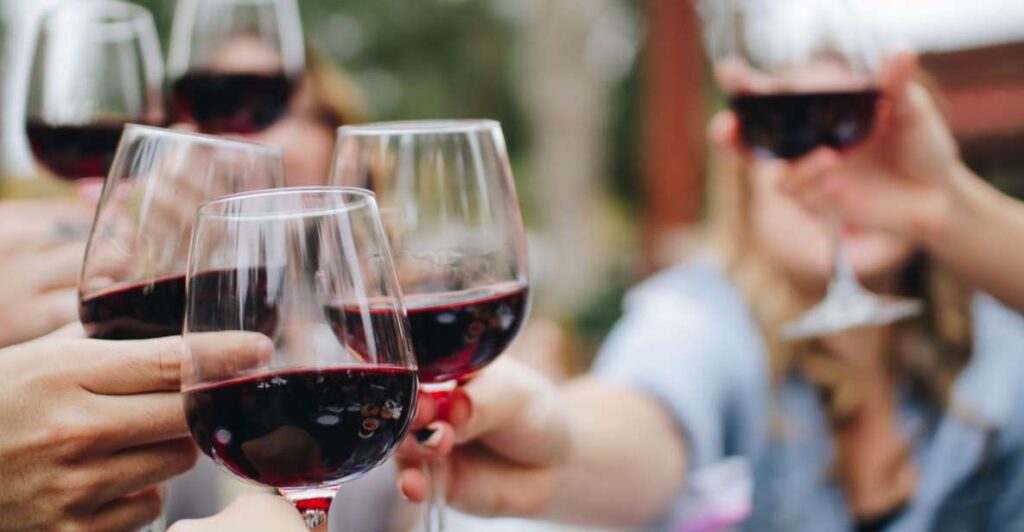 On this escorted day trip with hotel transfers, savour the best wines while discovering the Algarve region's landscape and culture. Visit Silves, the former Algarve capital, and take in the city's Arabic architecture.
After being picked up from your hotel, travel to Silves, which once served as the capital of the Moorish Kingdom of the Algarve. Enjoy some free time to explore Silves Cathedral and Silves Castle, both of which were constructed using the local red sandstone. After that, you'll have some free time to buy lunch and soak up the culture.
The next stop is a family-run wine estate with beautiful villas, tennis courts, and outdoor pools tucked into rolling vineyards. Join a knowledgeable guide on a trip through the winery's vineyards and storage facilities. Sample the wines made in the area and snack on some homemade bread dipped in olive oil.
Sailing Boat Cruise with Beach BBQ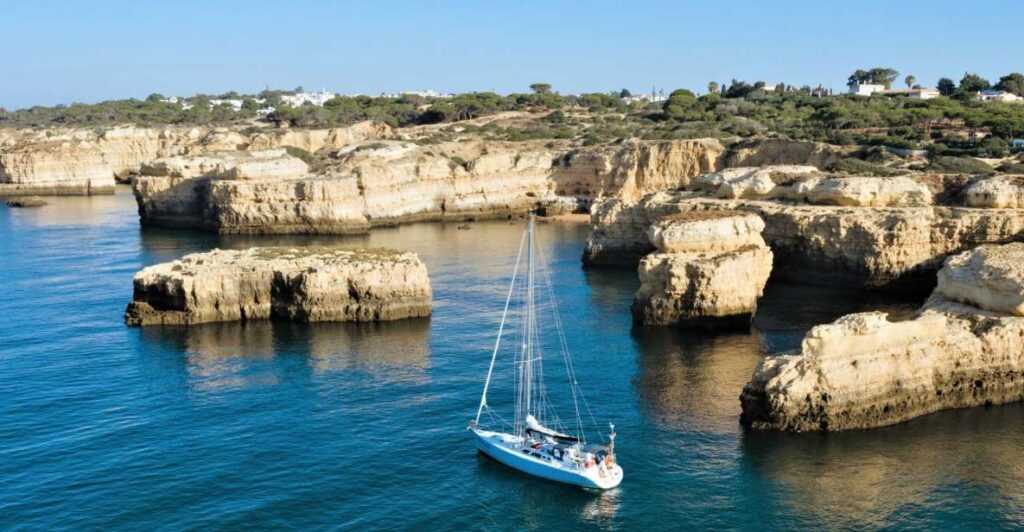 A cruise along the Portuguese coast is one of the best ways to take in the stunning cliffs and beaches that the south coast of Portugal has to offer.
You'll leave the Albufeira Marina on this cruise and sail west along the southern Portuguese coast. You can learn more about the locations and sights you pass by from the captain and crew.
Get a fantastic view of the rock formations and the exterior of the caves at Benagil, Galé, and Carvoeiro, in particular.
Next, you'll anchor in one of the many hidden coves before disembarking to the beach.
Once there, skilled chefs will prepare a healthy lunch made from the day's freshest local ingredients. Choose between chicken kebabs with bacon and pineapple or vegetables, an Algarvian salad, chips, bread, and seasonal fruit.
Relax and enjoy the beach with some swimming and sunbathing, or let your hosts tell you more about the area and its local history.
To finish, toast the end of a relaxing day on the water with a glass of champagne before heading back to the marina.
Half-Day Off-Road Quad Tour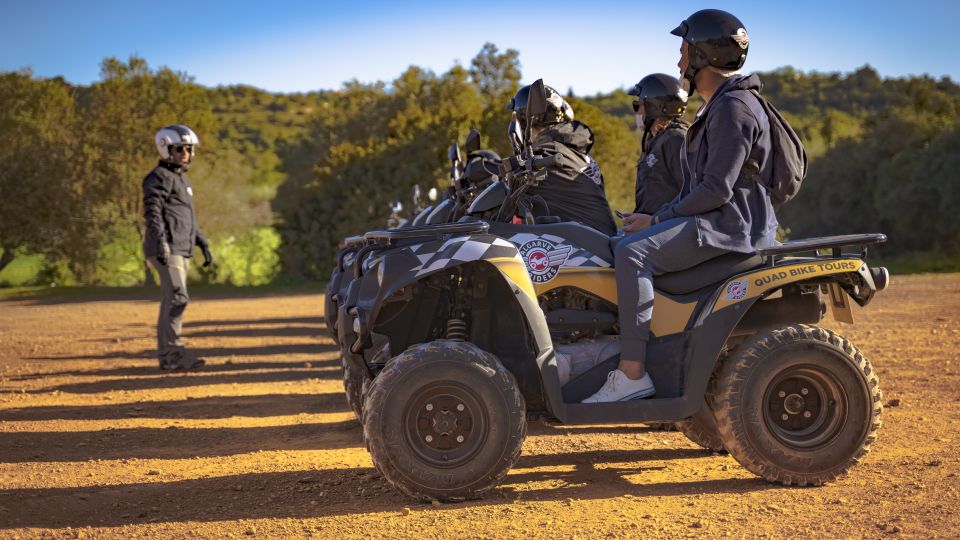 Take a half-day ATV tour from Albufeira into the rural interior of the Algarve to see sights inaccessible by foot or public transportation. Get an insider's perspective from your guide and take in the scenery as you bump along rural trails.
Off-road trails offer the perfect opportunity to extend your riding time and take in the sights of pristine wilderness. See the ancient fortress of Paderne Castle, built by the Berbers in the 12th century, as a highlight of your trip.
There will be opportunities for photography and relaxation at various points along the route. There will be challenges for hikers of all skill levels on these trails.
Nearest Airport to Salgados Golf Course
The nearest airport to the Salgados Golf Course is Faro. It's 50 kilometres away and will take you around 45 minutes to get there by car.
Nearby Courses
There are several popular golf courses within a 30 minute drive of Salgados Golf Course. Below are our top selections.