Dom Pedro is a force for golf in Vilamoura, owning and operating five stunning golf courses suitable for all abilities. Such is the breadth of their portfolio; they have one of the broadest range of courses available from any major operator in the region. 
Read on to find out which course we rate as the best Dom Pedro golf course in Vilamoura and show you how to get the best deals to play, including low green fees, cheap hotels and package deals. 
The Dom Pedro Millennium Course comprises 9 holes that were previously part of the Laguna Course and 9 new holes that were added in the year 2000 to create a new 18-hole golf course. For those thinking Millennium represents an easier challenge, be warned, there are still several hazards to catch any golfer out who tries to get too cute with their approach play. Water can be found on both ...
The latest addition to Dom Pedro's Vilamoura golf course collection, Millennium, was designed by Martin Hawtree and opened in 2000 to celebrate the new Millennium. 
It was initially part of a 27-hole setup that formed part of the Laguna course but was extended to create 2 separate golf courses at the turn of the century. 
Millennium is more open than other golf courses in the Dom Pedro collection and will suit golfers with higher handicaps. 
The best holes (3-7) wander through ancient pine trees that provide a hint of that exceptional golf course, Augusta. 
There's also some water at Millennium, but not too much as to become frustrating. Play sensibly on the 6th, 17th and 18th to avoid it, and you have every chance of posting a good score on the day.
Laguna was originally a 27-hole course designed by Joseph Lee. 9 of those holes were given over to its sister, Millennium, in 2000 to create 2 standalone 18-hole courses. Dom Pedro Laguna Golf Course underwent a major renovation in 2022 and is now open and welcoming golfers again. At Laguna, you'll face plenty of water and stiff crosswinds that make correct club selection essential to ensure y...
Dom Pedro Laguna Golf Course is ranked fourth on our list. Laguna now has 18 holes to call its own, ever since Millennium opened over 20 years ago. 
As the name suggests, what you'll find a lot of here is water. Some have argued that it reminds them more of a links course, such is how it plays, and that's no bad thing. 
If you have a tendency to be erratic off the tees or are prone to the odd wayward iron shot, make sure to pack a few spare balls, as the water will punish you if you're not accurate. 
With that being said, the ground is very flat here, and it will suit mid-handicapper golfers. As long as you're straight, you have every chance of posting a decent score.
Holes 11 and 12 are particular highlights at Dom Pedro Laguna. You'll need to make your way around and over a large lake to make par. 
Millennium and Laguna share the same clubhouse, making them a perfect pairing for any golf holiday for mid-high handicappers.
Pinhal golf course was designed by Frank Pennick and opened in 1976, after which it received further updates and improvements from Robert Trent Jones in 1985. Pinhal is surrounded by villas, but don't let that put you off. The Atlantic pine trees cover each side of the fairways in most places and provide a sense of peace and tranquillity (as long as you're not stuck behind one). There's even ...
Coming in at number three is Dom Pedro Pinhal Golf Course. Designed by Frank Pennick and opened in 1976, Pinhal has received several updates You'll now find a quirky course that meanders through some rather stunning villa complexes. 
They say that variety is the spice of life, which you get with Pinhal. You're hitting over a ravine one minute and on the flat the next. There are doglegs left and right, a bit of water, and everything in between. You can be forgiven for not knowing if you're coming or going at certain points around Laguna and it makes for a truly challenging experience. 
Pinhal is a course where you need to stop and think about many of your shots. There are some risk-reward opportunities here that will suit both mid and low-handicapper golfers. 
One final word on Pinhal. Make sure you take a buggy. Some of the tee boxes can be a bit of a walk and it will make life a lot easier on those tired legs. 
Opened in 1969, The Dom Pedro Old Course, as the name would suggest, is the second-oldest golf course in the Algarve but underwent an extensive refurbishment in 1996. Designer Frank Pennink wanted to create a course that would remind fellow holidaying Brits of the beautifully manicured parkland courses that abound back home, albeit with slightly more sunshine and a more favourable climate. ...
It was a close call whether to put the Dom Pedro Old Course in number 1, but it just misses out on the top spot. 
Dom Pedro Old Course is the second oldest golf course in the Algarve and has that classic feel to it. Designed by Frank Pennick and opened in 1969, hazards are intelligently placed to catch any golfer who gets lazy with shot placement. 
Water doesn't play a big role at the Old Course, but plenty of trees bring a different challenge to any round you play here. In a way, they can be more frustrating. There's nothing worse than finding a big fat tree blocking what would have been the perfect approach shot to the green. 
The signature hole on the old course is the 8th. This hole, which measures more than 400 metres from the Medal tee, gradually descends to a fairway bunker before rising to a small green that is well-defended on all sides by trees.
Designed by the late Arnold Palmer, The Victoria Golf Course in the Algarve, was acquired by the Dom Pedro Group in 2016, is their flagship venue. Dom Pedro Victoria plays 6155 yards off the yellow tees and is a par 72, with 3 par-5s and 4 par-3 holes. Men require a handicap of 25 or less, while ladies require 36 or lower to play here. The Victoria course has hosted the European Tour's Portugue...
At number 1 is the Dom Pedro Victoria course, designed by none other than Arnold Palmer. Victoria, plays host to the European Tour Portuguese Masters and has done so since 2007. 
As a championship course, you'll find everything you'd expect from a venue geared up for hosting major events, including a large swanky clubhouse. 
On the course, you can expect fast, manicured greens and inviting fairways that let the big hitters really attack many of the holes that present themselves here.
Victoria's signature hole is the 17th selected by Palmer himself. There is water lurking all the way down the right side of this area, and there are a few beautiful waterfalls for dramatic effect. 
Dom Pedro Vilamoura Golf Packages
Dom Pedro Vilamoura golf packages are available from many specialist golf travel agents. Most can tailor your package to include the specific courses that you want to play. 
Accommodation will usually include a stay in one of the Dom Pedro hotels located in the Vilamoura area, meaning travel times to and from the courses is short. All Dom Pedro hotels provide a complimentary shuttle service to and from all of their golf courses too, resulting in a stress-free commute to the first tee. 
Recommended Travel Agents
It's important that you use only established golf specialist travel agents when booking your golf holiday. Below are our recommendations.
Golfbreaks offers Dom Pedro golf packages to suit all budgets. They can customise a package for you, whether you want to play the easier Millennium or Laguna courses or the more difficult Victoria and Old Course. Some of the packages that we've highlighted are below
Dom Pedro Millenium and Pinhal Package
3 nights bed and breakfast at dom Pedro Vilamoura and 2 rounds at either Dom Pedro Millennium & Dom Pedro Pinhal from £269 per person excluding flights
Dom Pedro Victoria, Old Course and Laguna Package
3 nights' accommodation at Dom Pedro Vilamoura on a bed and breakfast basis and 3 rounds of golf at each of the following courses: Dom Pedro Victoria, Old Course and Laguna. Prices start at £455 per person, excluding flights.

Your Golf Travel was founded in 2005 and is one of the largest golf travel agents in Europe. they offer a wide range of golf packages for Dom Pedro golf courses, with stays ranging from 2 nights – 2 weeks. Their customer service and package options are excellent.
Dom Pedro Laguna, Millennium or Pinhal Package
Your Golf Travel offer 3 nights bed and breakfast at Dom Pedro Portobelo with 3 rounds of your choice at either Dom Pedro Laguna, Millennium, or Pinhal starting at £315 per person, excluding flights. 
Dom Pedro Old Course, Millennium and Pinhal Package
Stay for 5 nights at Prado Villas on a self-catering basis. This package includes 3 rounds at the following courses: Dom Pedro Old Course, Millennium and Pinhal. Prices start from £459 per person, excluding flights. 
Best Dom Pedro Hotels in Vilamoura
Dom Pedro owns three hotels in Vilamoura. All offer very comfortable accommodation and are within a short distance of all of their golf courses.  Dom Pedro also offers a free shuttle service to and from each of their golf courses, making travel to and from the hotel very easy and hassle-free. 
Many of the Dom Pedro hotels are featured in golf package deals available from specialist golf travel agents, but they are very easy to book independently, and you can often get better rates booking separately. 
Dom Pedro Vilamoura is owned by the same group that operates the Dom Pedro golf courses. Recently renovated and offering a spa, indoor and outdoor pools, a restaurant, and a bar, there's plenty to offer golfers a comfortable stay. All-inclusive packages are available when booking here and is the best option available for an all-inclusive golf holiday in Vilamoura. There's also an active kids club available during the peak summer season, perfec...
Standard: All-Inclusive, Mid-Range
Nearby Airport:
Faro
,
Portugal
Dom Pedro Marina is located a short walk from the Dom Pedro Vilamoura hotel and is next to the marina. It's an ideal hotel for those looking to play the Dom Pedro Golf Courses, including the Dom Pedro Victoria, The Old Course, Millennium Golf Course, and Pinhal. There's an outdoor pool, bar, and a restaurant on-site, with the option to include breakfast, lunch, and dinner. For those looking for a more indulgent stay, opt for a suite with a ter...
If you're looking for a  self-catering golf holiday in Vilamoura, check out Dom Pedro Portobelo. Close to both Dom Pedro Vilamoura and Dom Pedro Marina, these modestly furnished apartments offer simple and excellent value accommodation that's close to lot's of Vilamoura golf courses, including the famous Victoria and The Old Course. Guests also benefit from a free shuttle service to and from any of the Dom Pedro Golf Courses when booking Porto...
Standard: Great Value, Self Catering
Nearby Airport:
Faro
,
Portugal
Dom Pedro Golf Course Deals
Depending on how often you want to play, you can choose from a variety of promotions run by The Dom Pedro Group at their golf courses, including twilight rounds, multiple-round packages, and frequent player cards.
Victoria Dom Pedro Twilight Golf
Dom Pedro Frequent Player Card
A Dom Pedro Frequent Player card membership might be worthwhile if you intend to stay in Vilamoura for an extended period of time. Price points for memberships range from €600 for three months to €1,200 for a full year. 
The Dom Pedro Frequent Player card offers discounted membership rates at all Dom Pedro golf courses, along with significant buggy and club rental cost savings. See the full list of rates for Dom Pedro Frequennt Player Card.
As an illustration of the money you'll save, consider that off-season green fees at Dom Pedro Victoria cost €83 per person. With a Dom Pedro Frequent Player card, it costs €48. 
During peak season, a regular round at Dom Pedro Victoria will set you back €176, but with a Frequent Player card, you'll only have to pay €43.  
Dom Pedro Multiple Rounds Packages
Dom Pedro Golf offers Multiple Rounds Packages for visitors who are only in Vilamoura for a short time but would like to play on multiple courses. 
Depending on your group size, you may be eligible for a discounted rate when you book a minimum of three rounds of golf at either Laguna, Millennium, Old Course, Pinhal, or Victoria. 
Where are Dom Pedro Golf Courses Located?
Dom Pedro golf courses are all located in Vilamoura. All golf courses are within a 10 minute drive of the Marina where the company's hotels are located. 
Vilamoura has an active bar and restaurant scene, ensuring that you'll be well fed and watered during your stay. 
The gorgeous BBQ meat skewers at Restaurante Retinto are just what you need after a long day on the golf course, so make sure to reserve a table there during your stay in Villamoura. They also offer lighter tapas bites if you have less of an appetite. 
If you want to try traditional Portuguese dishes, where the seafood is the main attraction, check out O Marisco on the Marina. It's reasonably priced and delicious. The setting is pretty special too. 
Closest Airport to Dom Pedro Vilamoura Golf Courses
The nearest airport to the Dom Pedro Golf Courses is Faro, 28 kilometres away, and it will take you around 35 minutes to get there by car.
Other Nearby Golf Courses
Vilamoura has one of the tightest concentrations of golf courses in Portugal, making it a perfect base for any golf holiday. Some other courses that are very close by are:
The Pestana Vila Sol golf course, is one of six golf courses in Vilamoura. Designed by Donald Steel and opened in 1991, offers tight fairways and enough testing holes to challenge even the most experienced golfer while remaining accessible to higher handicappers. Vila Sol was extended in 2000, with Steel adding a further 9 holes called the Prestige, resulting in 27 holes to play. There are, t...
Pestana Vila Sol, is a 27-hole golf course providing 3 loops of 9 holes, the Prime Loop, the Challenge Loop and the Prestige Loop. Each has its own character and unique set of challenges. 
Pestana Villa Sol hosted the Portuguese Open in 1991 and 1992, indicating the course's quality and the tests that face any golfer that decides to take it on. 
Sir Henry Cotton designed the original two 9-hole courses at Vale Do Lobo, which opened in 1969. The resort was later extended in 1997 by Rocky Roquemore to provide the two 18-hole courses, Ocean and Royal, that are present today. There are a couple of breathtaking holes that are worthy of getting the camera phone out, for that panoramic tee shot as you crush it onto the green. Fairways that ...
Vale Do Lobo Royal Course is one of the Algarve's most highly prized golf courses. The 16th hole is probably one of the most photographed holes in Portugal. Golfers tee off over a ravine with the cliffs and ocean stretching out to your left. It's worth playing just for this hole alone.
Another hole worthy of mention is the 9th. Golfers are greeted with an almost island green that will require precision and the correct club selection off the tee to stand any chance of making par. 
Vale Do Lobo Ocean Golf Course sits on the cliff edge, with stunning views of the Atlantic and jagged cliffs that are synonymous with this part of the Algarve. Golf here is a real treat and your experience here is bound to etch itself in memories that last a lifetime. Designed by Sir Henry Cotton Vale Do Lobo Ocean consisted of 9 holes, and was opened alongside it's sister and more popular co...
The Vale do Lobo Ocean Course is located along the coast at the same resort as the Royal golf course.
The highlight of the Ocean Course is, unsurprisingly, the ocean holes. These are 3-5-6-11-14-15. Prepare for breathtaking views as the course opens up and meanders down to the sea and the beautiful sandy beaches. 
Offering stunning views of the Atlantic Ocean and dramatic cliffs bearing the scars of nature's immense power Pine Cliffs Golf course has one of the most spectacular backdrops of any golf course in the Algarve. While Pine Cliffs is only a 9-hole course, Martin Hawtree has carefully designed each one to present a unique set of challenges. The priority was maintaining the pine trees in their ...
Located a few minutes drive due west from Vilamoura, is Pine Cliffs Golf Course. While there are only nine holes, Martin Hawtree has carefully designed each one to present a unique set of challenges.
 The priority here was to maintain the Pine trees in their natural environment, leaving the landscape as undisturbed as possible. A feat that he has largely accomplished.
Pine Cliffs Golf Course is famous for its sixth hole par 3, golfers must carry a 200 yard drive over a ravine aptly named "Devils Parlour". Shorter hitters may want to dig out their slazenger ball for this hole. Land it short and you're not finding it.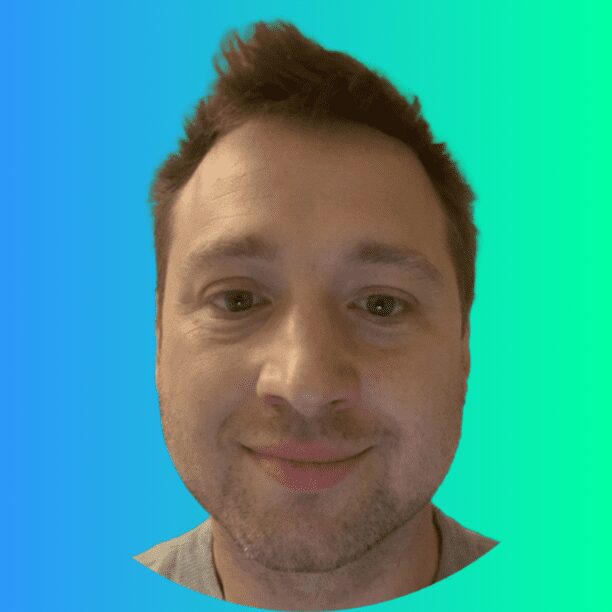 Mark is the founder of Getaway Golfer. He loves to play golf and travel the world. He is passionate about sharing his knowledge of the best golf courses and providing travel suggestions for golfers.
Help to spread the word about Getaway Golfer and inspire others to create their perfect golf holiday.